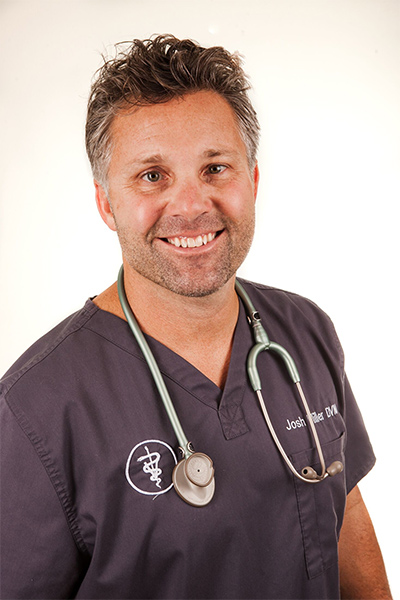 Dr. Josh Miller, DVM - Owner
Years In Practice: 20
Education: Bowling Green State University / The Ohio State University
After graduating from The Ohio State University College of Veterinary Medicine in 1999, Dr. Josh spent a year working at a mixed animal practice. In 2000, Dr. Josh then joined his father, Dr. Steve Miller, at Covenant Animal Clinic. His father started this practice in 1972. Dr. Josh practiced in Waynesville and then moved the practice to Bellbrook in 2012 with Dr. JK. Dr. Josh has a passion for surgery and enjoys the challenge of both soft tissue and orthopedic procedures. He also enjoys building life-long relationships with his clients. He lives in Centerville with his wife, Nikki, and two children. He enjoys the outdoors, sports, playing music, and riding anything with two wheels. Dr. Josh has a long-haired Chihuahua named Lily Bean and an Austrailian shepherd named Ozzy.
Centerville Location: Tuesday & Friday | Bellbrook Location: Monday & Wednesday
---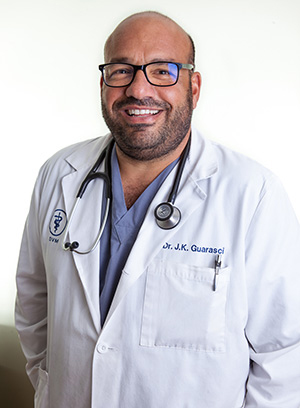 Dr. J.K. Guarasci, DVM - Owner
Years In Practice: 10
Education: The Ohio State University
Dr. JK grew up in Centerville where he graduated from Centerville High School and went on to The Ohio State University for both his undergraduate program and veterinary school. Upon graduating from the College of Veterinary Medicine, he joined his father in practice before joining Covenant Animal Clinic and establishing the Bellbrook location in 2012, and now the Centerville location in 2020. Dr. JK enjoys playing golf, loves the Buckeyes, and learning craft beers. He and his wife, CJ, have two children, Jacob and Lexi, who are very involved in sports, school and their friends.
Centerville Location: Monday & Thursday | Bellbrook Location: Tuesday & Friday
---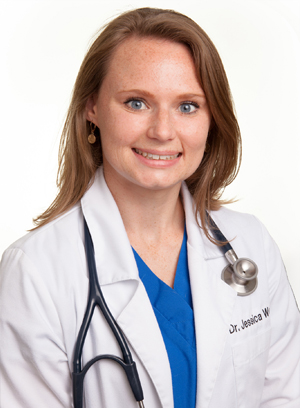 Dr. Jessica Wells, DVM
Years In Practice: 5
Education: The Ohio State University
A Bellbrook native and Bellbrook High School graduate, Dr. Jessica Wells is a 2014 graduate of The Ohio State University College of Veterinary Medicine. She also has a master's degree in veterinary public health from Ohio State. She loves spending her time in surgery (there is no better feeling than successfully removing a foreign object from the GI tract!), and thrives for caring for pets and their families in emergency situations. Dr. Wells also enjoys teaching, whether it be client education, training staff, or participating in area school Career Days. Dr. Wells is a member of the American Veterinary Medical Association and the Ohio Veterinary Medical Association. Dr. Wells lives in Washington Township with her husband, Scott, and two young sons. She can usually be found spending her free time outdoors with her family. She has two cats, Moose and Birdie.
Centerville Location: Wednesday | Bellbrook Location: Thursday & Friday
---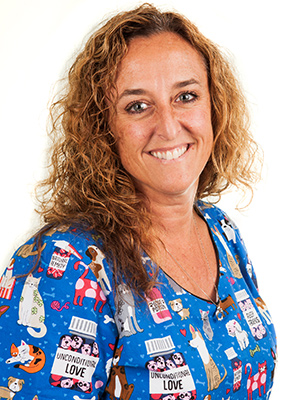 Lisa Fannin - Practice Manager

Lisa Fannin is the practice manager at our Centerville location. She came to Covenant in August of 2019 but has been in the veterinary field for 24 years. She has three children and a dog named Ellie. She enjoys spending time with her family outdoors on their farm in Kentucky riding ATVs.
---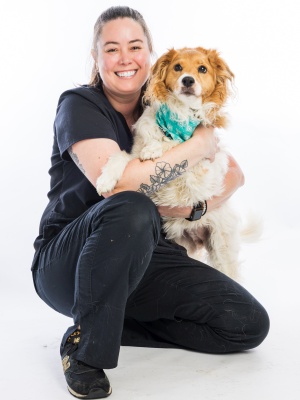 Amy
Registered Veterinary Technician
After relocating to Dayton from Colorado, we had the privilege of working with Amy during her studies at Sinclair Community College. Upon graduation from the Veterinary Technology program in 2018, we knew we needed her on our team. When not working with your pets, Amy likes to spend time outdoors, hiking, kayaking, and camping with her significant other, Corey, and their pets, Rylee, Bubbas, Benji, and Kerby.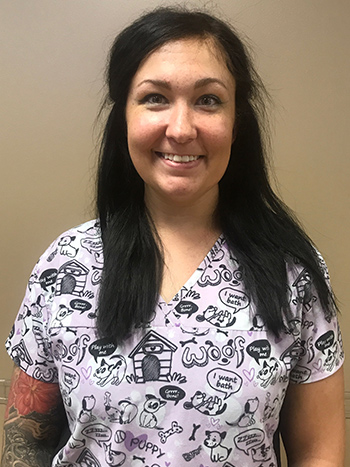 Courtney
Receptionist
Courtney has been a long-time client of Covenant Animal Clinic and now works at our front desk as a receptionist. She also works part-time at Dorothy Lane Market. In 2014, she graduated from Wright State University with a Bachelor of Science. In her free time, she volunteers at 4 Paws for Ability helping train future service dogs. Courtney has a Chihuahua named CJ and a Boxer Mix named Jose.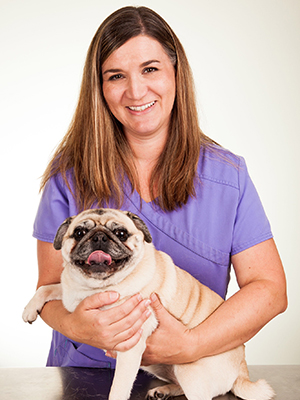 Heather
Registered Veterinary Technician
Heather graduated from the Columbus State Vet Tech program in 2002 and joined our practice in May of 2019. In her "free time," she is a full-time Soccer Mom and aspires to finish a Pinterest project or two. Heather resides in Franklin with her Husband, Jason, and two daughters, Kendall and Morgan. They also live with two dogs, Oakley and Toffee, two cats, Noel and Autumn, and several other critters that their daughters talked her into keeping.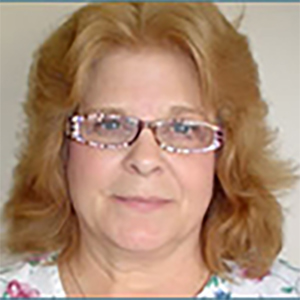 Joy
Receptionist
Joy is one of our Bellbrook receptionists and office manager. She has been with Covenant for 13 years. She will likely answer the phone when you call and is always there to welcome you and handle your questions. Joy lives in Wilmington with her husband, Steve. They have a pitbull named Kelsey and a number of hunting dogs.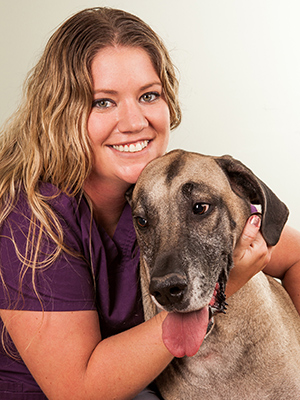 Marilee
Registered Veterinary Technician
Marilee joined the Covenant team in 2018 after graduating from Sinclair's Veterinary Technology program in 2016. She truly loves assisting with surgical procedures. Marilee has a Great Dane named Dexter and an array of foster pets. She and her husband enjoy spending time outdoors and giving animals a second chance at a loving home.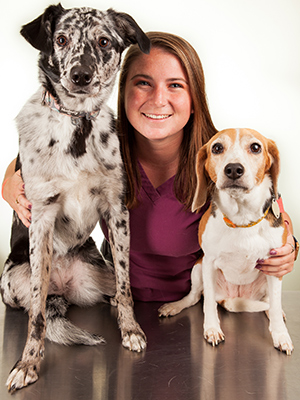 Nora
Registered Veterinary Technician
Nora is a 2017 graduate of the Sinclair Community College Veterinary Technology program. She has been a Covenant Animal Clinic technician from the day she graduated from the program. Nora really enjoys placing IV catheters and assisting in surgeries, especially aural hematoma repairs and femoral head osteotomies. When not at work, she enjoys reading, watching Netflix, traveling, and spending time with family and friends. Nora and her partner, Justin, live in Kettering with their beagle Maci, Lab mix Michelob, and two cats, Spencer Reid & Dembe.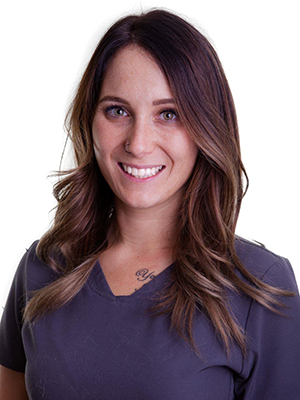 Mary
Registered Veterinary Technician
Mary joined the Covenant team in 2016 shortly after graduating from Sinclair's Veterinary Technology program. She decided to further her love for companion animal medicine and surgery and applied for veterinary school. She is currently a 2nd year veterinary student at The Ohio State University class of 2023 and works seasonally while school is out. She and her husband Trevor enjoy traveling, camping, biking and spending time with their 4 cats. In her spare time, Mary spends her time riding horses and rocking climbing.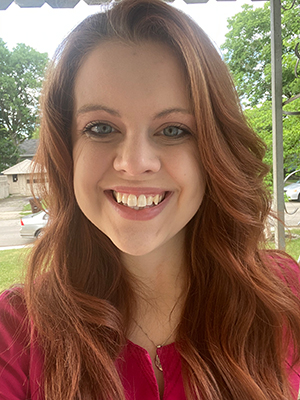 Genevieve
Receptionist
Genevieve joined the team at Covenant Animal Clinic in late winter of 2019. She has been in customer service since 2010 and in the field of veterinary service since 2018. She has always had a passion for helping people and animals, which led her to veterinary medicine. She lives locally with her husband Phil and two dogs, Primrose and Duke. In her free time, she enjoys hiking, cooking, baking, going to the beach, and spending time with her family and friends.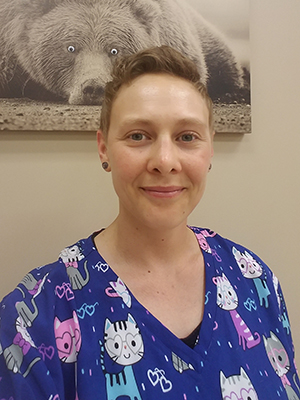 Chaely
Registered Veterinary Technician
Chaely graduated from Sinclair Community College in 2019 with a degree in Veterinary Technology. She then enlisted in the United States Air Force and served for 10 years. She lives in Beavercreek with her 3 cats, Odin the One-eyed wonder, Thor fancy-pants Odinson, and Loki the Prince of Mischief. She enjoys being outside in nature, hiking and cycling on the bike path.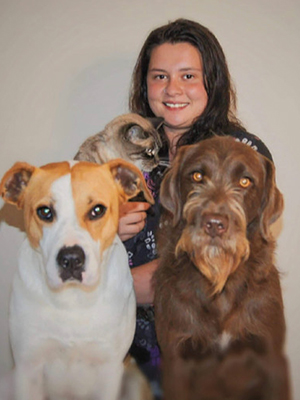 Bailee
Veterinary Assistant
Bailee is a 2019 graduate from Vermont Technical College, where she attended for 3 years gaining a wide array of education. She joined Covenant Animal Clinic when she moved from Vermont with her husband, Antonio, and their two dogs, Cider and Chase. Since moving to Ohio they have added a cat to the family. In her spare time she loves four wheeling with her husband and his friends and hiking with her dogs.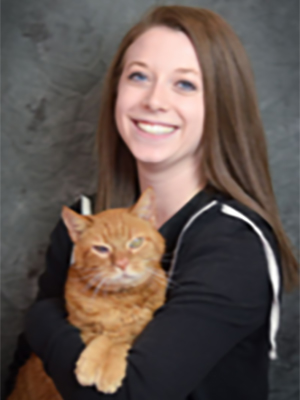 Emily
Veterinary Assistant
Emily graduated from Bradford Vet Tech Institute in Columbus in 2013. Gained valuable experience from volunteering at Red Wolf Sanctuary in Rising Sun Indiana. My fiancé Tony and I love anything outdoors from camping, hiking, kayaking, to rock climbing and swimming. I love anything Disney or art related. We have a pit bull mix named Mowgli and a miniature schnauzer named Xavier.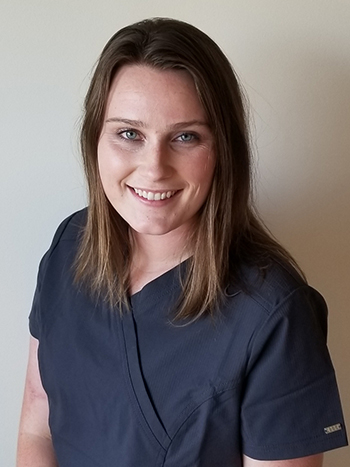 Olivia
Veterinary Assistant
Olivia is currently enrolled in Penn Foster College's Veterinary Technician program. While she is pursuing her degree, she is excited to be assisting technicians and veterinarians here in the clinic. She recently moved from Vashon Island, Washington, with her husband, Connor, and their two adorable cats, Felix and Prim. In her spare time, she enjoys backpacking, kayaking, horseback riding, and playing her bass guitar.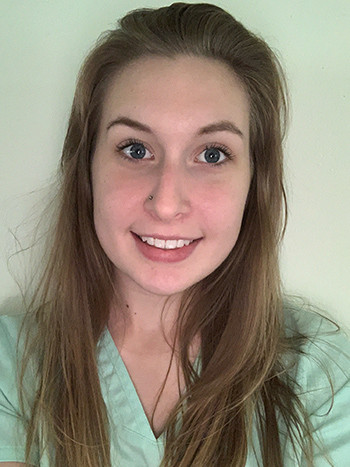 Paris
Veterinary Assistant
Paris grew up moving around the country with her military family. She moved to Centerville in 2017 where she started her schooling journey towards her goal of becoming a veterinary technician. Her long-term goal is to go back to school and receive her Bachelor's degree in Zoological Veterinary Technology. Paris enjoys riding horses and relaxing at home with her significant other, Kevin, their dog, Boomer, and three Guinea pigs, Charlie, Sonic, and Peanut.